---
Data collection for water meters
---
Problem
The water sector, like other industrial areas, is under great pressure in terms of investment and operating costs.
This is one of the major concerns of companies in the sector, to have an efficient predictive maintenance plan that allows them to make decisions before failures and alarms in field control points and thus reduce their costs.
A characteristic of water facilities is their decentralized structure, and therefore, one of the main problems of the sector lies in the capacity for remote monitoring and control in real time.
Due to the increasing complexity of telecontrol systems, communications devices must be robust enough to meet the highest demands.
Solution
The diagram shows an installation of several bus-connected or "point-to-point" meters. The RMU Aqua is an ultra-low power meter for the collection of data transmitted through the NarrowBand IoT standard. The device makes optimized use of spectrum and signal penetration. It exchanges data on demand or on a scheduled basis even at very low coverage levels. In this way, it optimizes energy consumption, maximizes autonomy and thus minimizes the operating costs of the measurement network.
Installation and commissioning is easy thanks to its compact format, automatic configuration and local self-diagnosis during the set-up phase.
---
Diagram of Use
---
RELATED PRODUCTS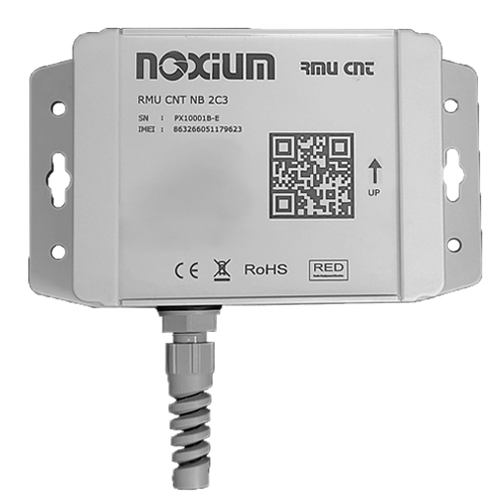 Interface UNE82326
4G LTE Cat1 / NB IoT
IP 67 / IK09

---