---
Telemetering of electricity meters
---
Problem
Electrical infrastructures generate and transmit to the power grid through a series of high, medium and low voltage stations and substations that ultimately deliver power to homes and businesses. To ensure that the infrastructure produces enough energy efficiently, production and transmission are closely monitored. This requires having all components connected and controlled by a SCADA system. Substations have a complex automation network managed by a substation controller.
To enable the smart grid, electricity meters must have access to the Internet and the SCADA system.
Solution
To address these issues, a telecontrol and telemetry system can be implemented for substations and their components. Noxium's AXOM P would allow station operators to monitor the status of substations in real time, including power consumption, connector status and other important data. The data collected could also be used to plan preventive maintenance and schedule loads efficiently, allowing for greater efficiency and reducing station downtime.
In addition, the telecontrol and telemetry system could also help improve the user experience by alerting station operators to any problems with the station, such as connection problems in the charging system. This would allow for faster and more efficient repair.
AXOM P is a 4G LTE Cat1 enabled cellular modem, capable of connecting legacy equipment via RS232 serial, and managing connectivity with numerous industrial and network protocols, such as Modbus RTU and MQTT.
It also has advanced firmware security features, such as firewall and multiple VPN services supported.
---
Diagram of Use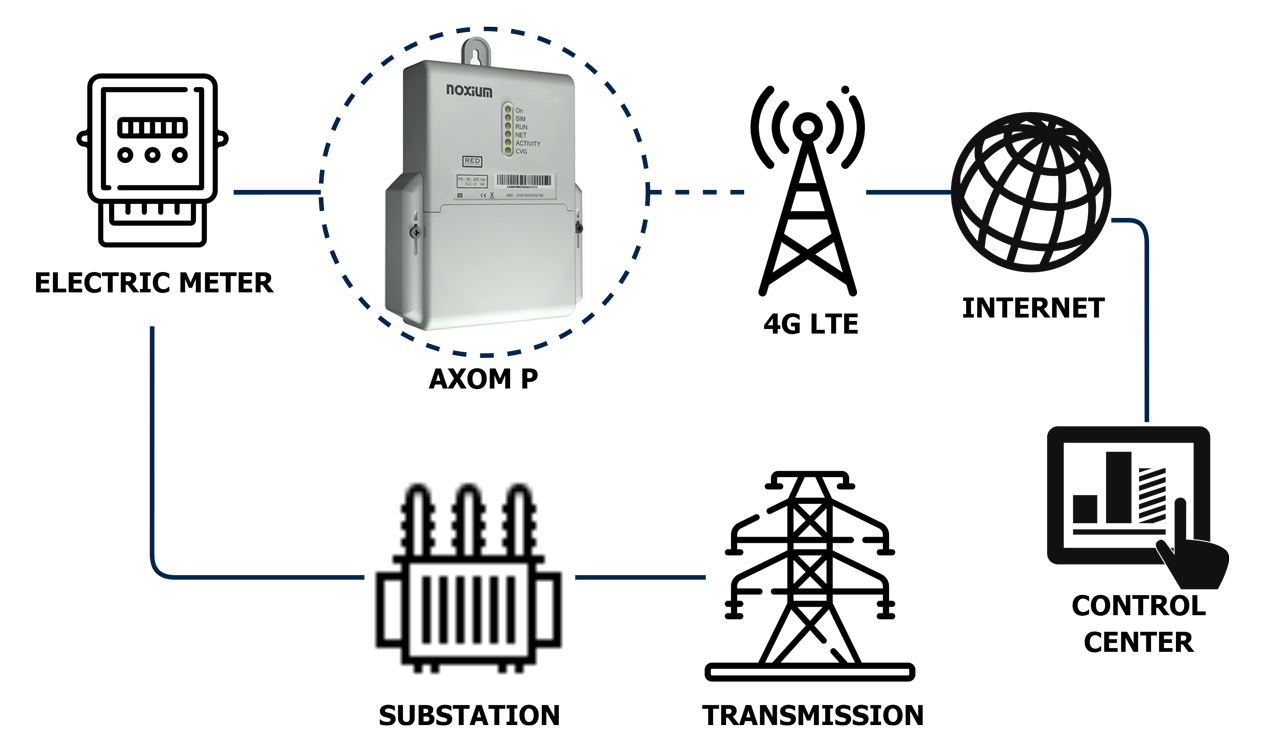 ---
---