---
Logistics control in commercial and industrial ports
---
Problem
Logistics is fundamental for competitiveness in seaports, making management easier, efficiency and decision making to optimize port operations.
In addition, data analytics plays an increasingly important role in maintaining a competitive advantage and complying with regulatory requirements. To increase efficiency in seaport operations, it is essential that all teams stay in constant communication and take advantage of all the options available in the Internet of Things (IoT) to make informed decisions. It is estimated that by utilizing this real-time information, seaport operators can save a significant sum each time a vessel docks.
Solution
As shown in the diagram, all crane and vehicle operators at seaports need to be connected to a unified, secure and reliable network. Our engineers choose the ROUTEX P for this solution for multiple reasons, including its exceptional performance.
ROUTEX P with 4G LTE CAT4 is capable of speeds up to 300 Mbps and guarantees exceptional data throughput not only today but also for years to come. Its dual Wi-Fi functionality allows multiple PDAs or industrial PCs to be connected to the router. In addition, other devices can be connected via the Ethernet ports.
ROUTEX P is a rugged device with a metal housing designed to withstand vibration, humidity and extreme temperatures. It can operate in a temperature range varying from -40°C to 75°C. This professional cellular router has the necessary certifications, ensuring compliance with essential requirements when mounting additional devices in aftermarket vehicles.
---
Diagram of Use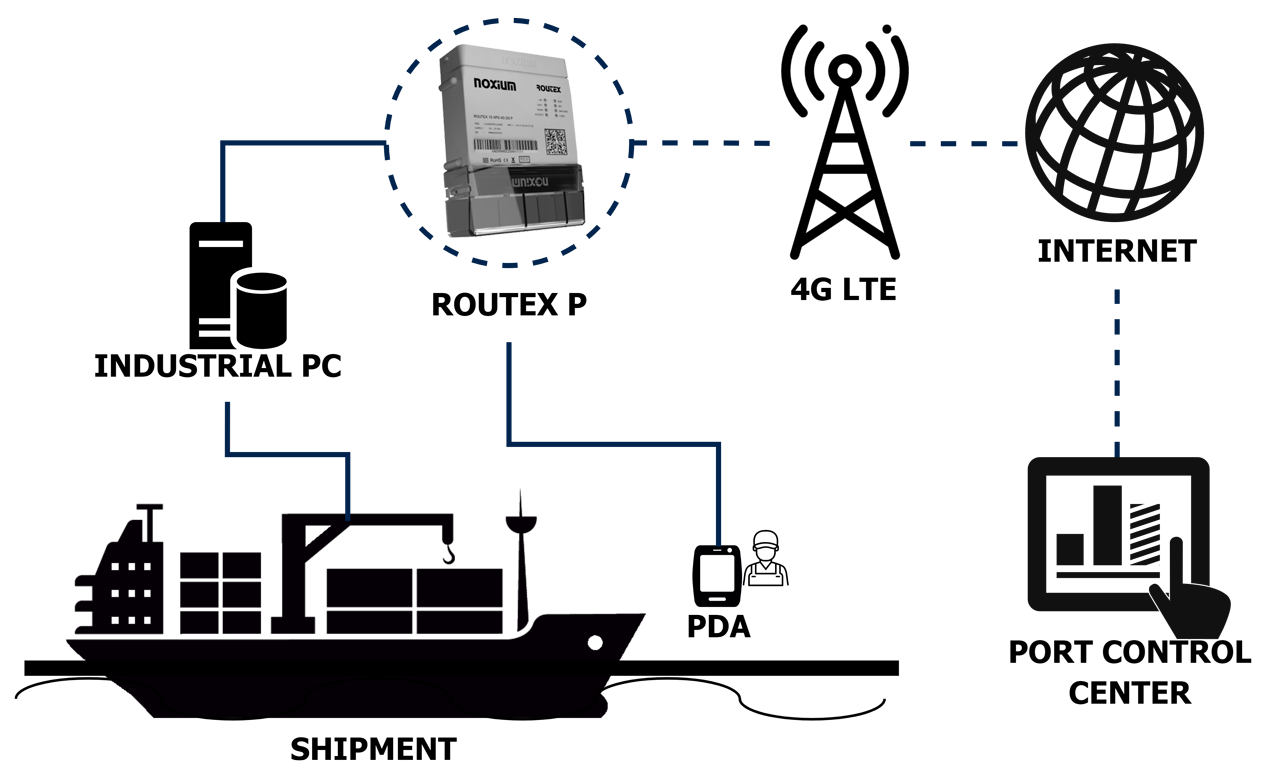 ---
---